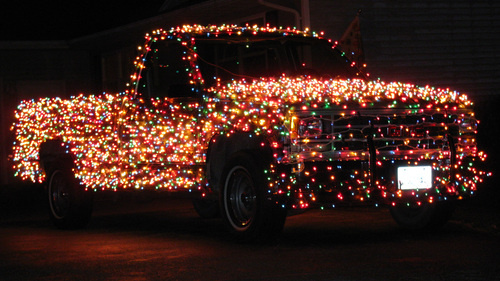 Central Iowa has had many versions of the Christmas truck over the last 25 years. Here's how it began. Kris Marshall was carrying a generator and some Christmas lights to his church in his $50 used truck. Much like peanut butter and chocolate, the two combined to create something awesome and The Christmas Truck was born.
It's not high-tech. Just lights taped to the truck. During the day it looks horrible. At night, it's amazing. Marshall has since used eight trucks and added dozens of strands. The truck is always a 2WD Chevy/GMC with a regular cab and eight-foot truck bed.

Kris was a man with a dream. Now he's driving Christmas cheer on the roads Iowa. Now all we need is a convoy of these trucks.
christmas, iowa, truck