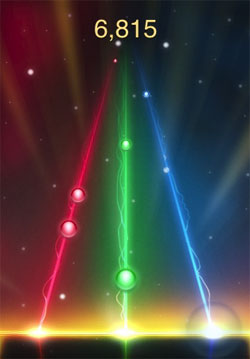 The App Store is huge business for Apple with a billion apps downloaded so far. Most of the downloaded apps are sure to be free ones, but there are a large number of paid apps being downloaded too.
Tapulous, the company behind the TapTap Revenge games, has announced that it clears a cool $1 million monthly from the App Store. That amount includes money from paid games, ads in games, and song purchases in its games.
TapTap Revenge is a music game and according to a study, the app is installed on one in three iPhones on the market now. The success of the company has allowed it to raise $2.8 million in financing.
app, iPhone, Tapulous