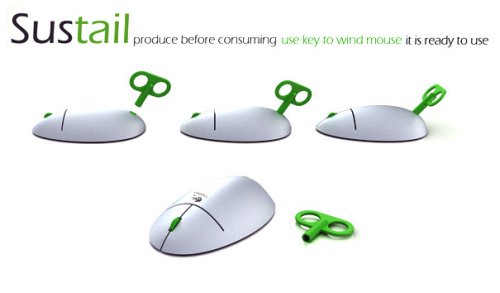 Looking for a mouse that looks and acts like an old wind-up toy? One that might even do away with the battery problems of wireless mice? Well, this is one way to go. And it looks like an actual mouse too.
The Sustail Wind-Up Mouse winds up using the key, which is stored underneath when not in use. You'll hear a distinct sound when it's fully "charged". Looks like a happy meal toy for a techie kid.

It's an interesting idea for sure, but people probably don't want to manually wind their gadgets.
concept, mouse, Sustail, wind up