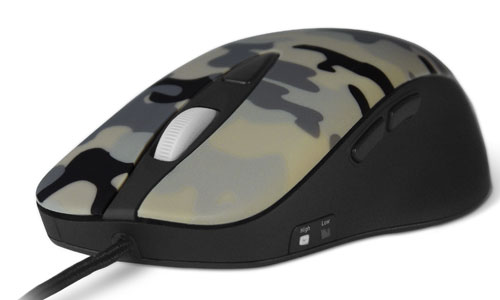 It's Christmas time and gamers around the world are asking Santa for new gaming gear for their computers. That means it's a good time of year to offer limited edition items like mice and mouse pads for gamers to drool over.
SteelSeries has announced a limited edition version of the Ikari laser gaming mouse and QcK mouse pad celebrating the Sudden Attack video game. The mouse isn't really branded with anything from the game; it simply sports a green and black camo pattern on top. The mouse has an LCD for viewing settings and can record macros. Each mouse sold has its own camo pattern.
The mouse pad has artwork from the Sudden Attack video game. If you are like me, you have probably never heard of this game. It's apparently a big online shooter in Asia. The limited edition mouse sells for $79.99 and the mouse pad sells for $11.99.
mouse, mouse pad, SteelSeries