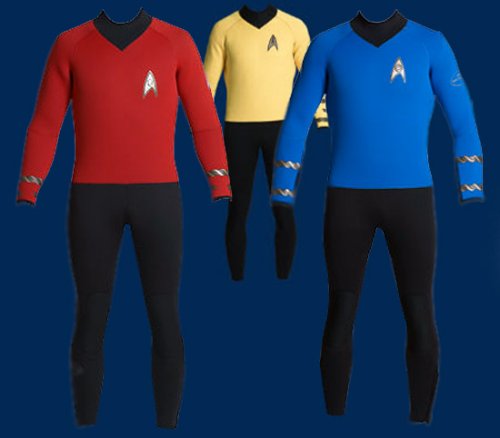 Underwater Trek seems to be all the rage in Japan, so why not dress up for it? Well, now you can with these Star Trek wetsuits, just like the uniforms that Kirk and crew wore, just made for the water.
They even come custom-fitted for between $435 and $470. Take someone in the red suit with you. That way you'll be safe and he'll be fish-food. And FYI, that Spock wetsuit won't help you perform a Vulcan mind-meld on a Manta Ray. In case you were wondering.

Now even nerds have a reason to go swimming.
classic, replica, Star Trek, Uniform, Wetsuits