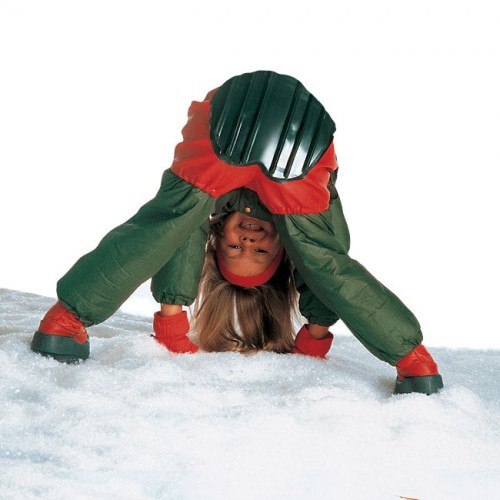 Sledding is fun for both kids and adults. But as a kid, I always hated lugging a heavy sled around and having to carry it back up the hill. It ruins the whole thing and makes it a pain. Well, thanks to Pull on Snow Shorts from Orvis, that problem is solved.
You won't have to worry about carrying your sled up the hill again and again because the sled is now your butt. Yes, it's a wearable sled! Just wear the snow shorts over your pants and get your butt on that snow. It comes in 3 sizes: small kids, big kids, and adult for $35.

Sledding just got easier.
butt, sled, sledding, Snow Shorts, winter