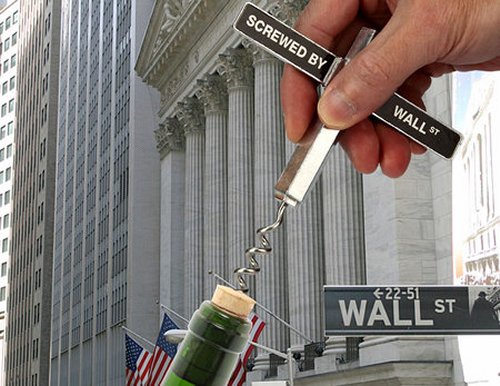 Well, the name says it all. Who hasn't been screwed by Wall Street? Now you can relive that screwing and know that you are SOL with this cool Wall Street themed corkscrew. It will cost you just $25. Which you probably don't have thanks to these Wall Street fat-cats.
Feel free to curse and call them names as you uncork the bottle, pretending that you are sticking it in some banker's ear…Or other orifice.

Insert and twist. They deserve it.
Corkscrew, Humor, Kitchen, novelty, Screwed by Wall Street