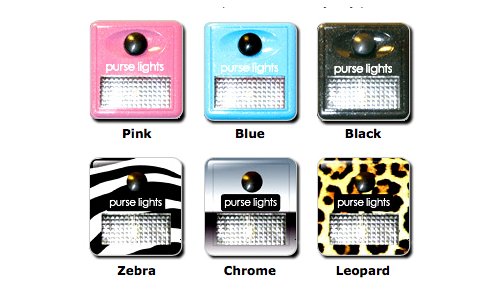 Seems like whenever gadget makers offer women new products, it either involves make-up, the color pink or something for their purse. Well, this one covers all of those bases. Purse Lights are powerful LED lights that can help you find your pink gadgets hidden at the bottom of your purse…In the dark.
Just press the button and you'll be able to find whatever you are looking for. Seems we've heard of this before, when it was called a flashlight. Of course it comes in stylish designs such as zebra, leopard, chrome, and black. And yeah, pink too.

The Purse Light comes in packs of three for $17.95.
Flashlight, gadgets, Purse Lights, women