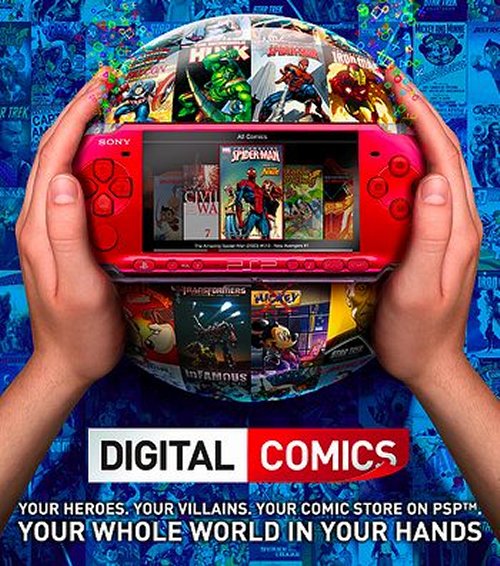 Like comics? Have a PSP? Well then consider today your own personal Nerdapalooza. The PSP comic store is live at 3:00 PM today. On top of that, the UK, Australia, New Zealand, and South Africa stores should become available at 5PM GMT.
The store has "hundreds of new and classic collections," and that includes stuff from Marvel, IDW, Titan, iVerse and 2000AD. Hit up playstationcomics.com and check it out.

Our Spider senses are tingling.
comic books, Digital Comics, PSP