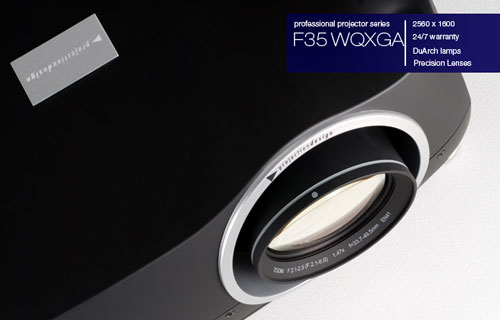 One of the reasons I love my big 30-inch LCD is the high resolution of 2560 x 1600. That resolution provides fantastic graphics for gaming and lets me get lots of stuff on the screen at once when working.
Projectiondesign has unveiled the world's first WQXGA projector capable of 2560 x 1600 resolution using the Texas Instruments WQXGA DLP chip. The projector has HDMI, DVI-D, VGA, and component connectivity and supports HD resolutions.
The brightness is 6500 ANSI lumens and the projector can throw a huge image of up to 20 meters. The contrast ratio is 8000:1. Availability is set got H2 2010 at an undisclosed price. The thing won't be cheap.
projector