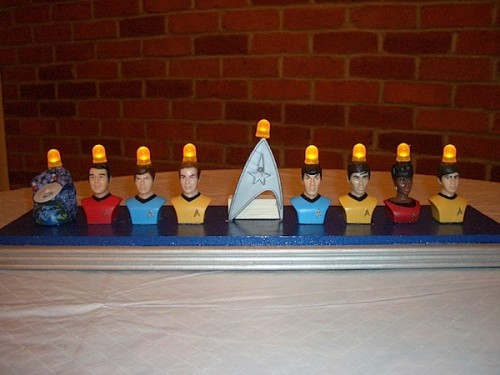 The crew of the starship Enterprise would like to wish you a happy Hanukkah! If you are celebrating the Festival of Lights, you are probably lighting your own menorah, but nothing as cool and geeky as this.
This my Jewish friends is a Star Trek Pez menorah, which boldly goes where no Menorah has gone before. The candles are actually LED lights. If you want to make one yourself it isn't that hard.

Ahead Geek factor 12.
DIY, figure, Menorah, PEZ, Star Trek