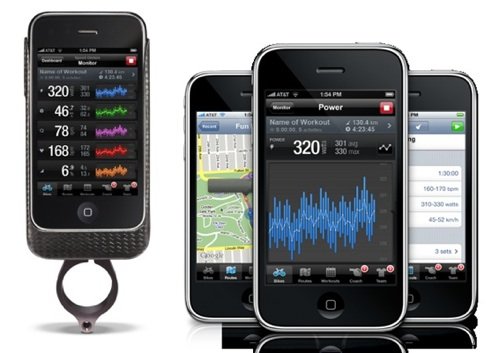 There are all kinds of gadgets for cyclists and now there's an iPhone app/accessory kit for them as well. The finishing touches are still being worked on, but they've made their Pedal Brain kit official anyway. Think of it as a Nike+ for cyclists.
It comes with a case accessory that uses the ANT+ wireless protocol to relay all of the information from your bike. That info is processed and analyzed by the Pedal Brain app. Pedal Brain also features a coaching feature that will let you make your own training plans and sell them through the app (They take a $4 a month cut).

No info on an exact price or launch date, but look for it to sell for between $130 and $200.
bike, iPhone, kit, Pedal Brain, Trainer