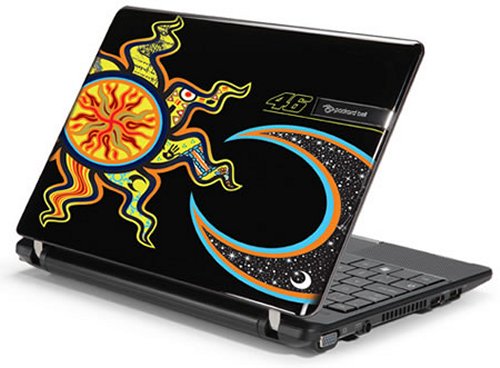 Packard Bell has a new theme for their new dot laptops. The Valentino Rossi edition will offer up some style on the outside.There are no details on specs, but the laptop may have an Intel CULV processor, GMA 4500MHD graphics and maybe a terabyte or more.
That's all guesswork, but the design actually looks stylish. This one might just appeal to both sexes. Apparently Rossi is an Italian motorcycle racer or something. All you really need to know is that it's pretty and you want it.

Nothing on price yet, but these designs will obviously cost you.
laptops, Packard Bell, Valentino Rossi