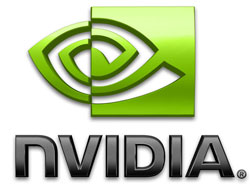 NVIDIA and ATI are always fighting to be the first with new products to market and to have the fastest graphics cards around. ATI had a leg up on NVIDIA in the performance department in the high-end range for a while and NVIDIA is set to launch some new cards to try to take the crown back.
DigiTimes reports that NVIDIA has pushed the launch of its new Fermi architecture DirectX 11 platform until March of 2009. ATI will beat NVIDIA to market with similar 40nm parts with the launch of ATI products expected in January or February.
The NVIDIA Fermi GF100 will reportedly be in March with the GF104 version set for Q2 2010 in the high-end market. AMD's 40nm HD 5670 and 5570 parts as well as the HD 5450 are expected at the end of January and in early February.
ATI, GPU, NVIDIA