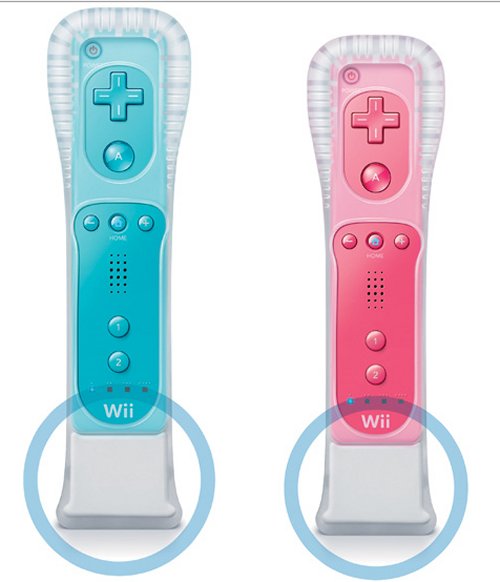 Nintendo will be launching its Wiimote in two new colors, blue and pink. Is it Easter and nobody told us? Now with the existing white and black controllers, users will have four color options. The new pink and blue wiimotes will come with the MotionPlus add-on and a protective jacket.
They will ship on February 14th 2010. Nothing on price just yet, but we should be talking about $40. The odd thing here is that Nintendo doesn't want to release color-matching nunchuks.

There ya go girls. Two new pastel colors.
Blue, Nintendo, pink, Remotes, Wii, Wiimote