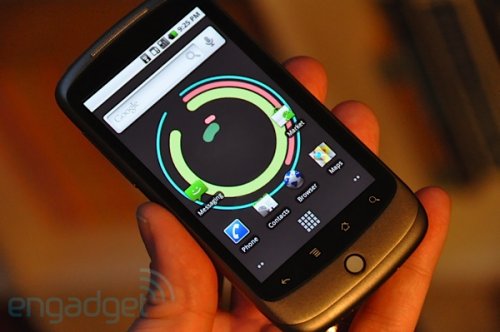 The guys over at Engadget recently got some hands on time with Google's Nexus One. So now we have some high quality pictures of the sexy device and some initial impressions.
Firstly the phone is sexy and it's just a tad thinner than the iPhone. The Nexus One features Google's Android 2.1, 1GHz Snapdragon CPU, 3.7-inch 480 x 800 display, 512MB of ROM, 512MB of RAM and comes bundled with a 4GB microSD card. The phone is a T-Mobile device that includes a light sensor, proximity sensor, and accelerometer.

Want more? Hit the link for more details.
Google, Hands on, Nexus One, Review