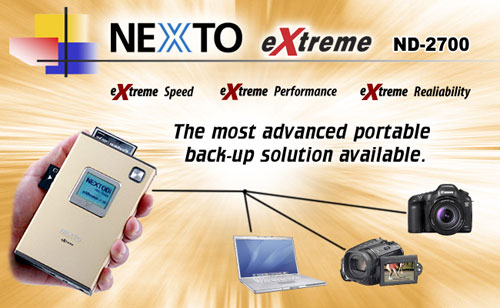 There are lots of people out there who take tons of digital photos and video. That means that you either need lots of expensive memory cards or you need a way to get the content off your memory card when it's full while out of the house.
You could take a notebook with you and download the content that way or you could take the smaller and less bulky NEXTO eXtreme portable hard drive to do the same job. The eXtreme is a portable hard drive with a built-in memory card reader and USB port.
The USB port allows the device to be directly connected to the camera for downloading. The drive comes in 160GB, 250GB, 320GB, and 500GB capacities. The thing can be expanded up to 2TB. Pricing starts at $235 for a 160GB unit and the cables are included. It can transfer 60GB of data with a single charge.
hdd, video