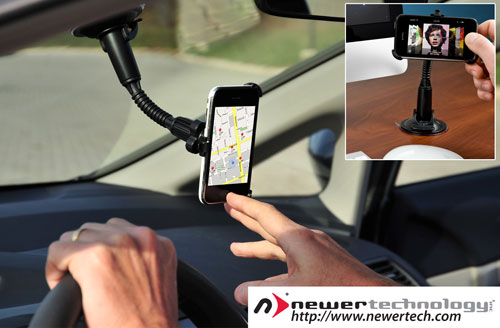 When I first got my iPhone 3GS I downloaded a navigation app and headed out for a road trip. It didn't take long to realize that there was no place to put the iPhone in my car where I could see it. I needed a holder of some sort like my normal GPS device has.
NewerTech has announced just such a device with a new Window Mount for the iPhone 3G/3GS. The mount is 9-inches long overall and comes in black only. The device uses a suction cup to mount the iPhone on the window of your car.
The phone holder portion of the mount swivels to allow the phone to be used in landscape or portrait modes. You can buy the mount now for $19.99 and it will also work for sticking the phone to your desk.
iPhone, Mount