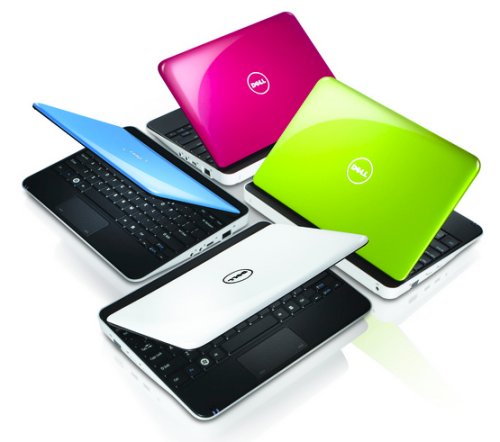 Dell has announced a new version of the Inspiron Mini 10. The new case is designed for a six-cell battery that will deliver nine and a half hours of use without all the bulk. Inside it features that next-gen Atom which can be paired with an optional Broadcom Crystal HD video accelerator for HD video playback.
You also have four case colors to choose from, Bluetooth, WWAN, GPS, a TV tuner, and a 1366 x 768 display. Prices start at $299 when it becomes available in early January.

Is this the mini 10 for you? We'll see how high those prices go up once you start adding features.
Atom N450, Dell, Inspiron, Mini 10