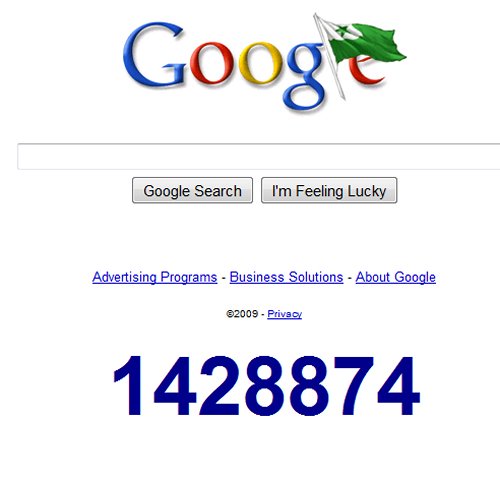 Has anyone noticed the somewhat hidden countdown timer on Google's main page? You don't see it until you hit the "I'm feeling lucky" button without anything to search for. Then it mysteriously shows up.
In US time, the timer ends at the New Year, but obviously that isn't it. What else is going on with Google that they might want to announce? The launch of the Google Nexus One perhaps? That's what our money is on.

At any rate we shall soon find out.
Google countdown, timer