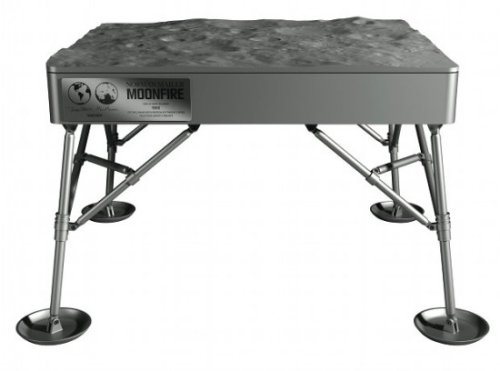 Taschen, maker of all kinds of overpriced coffee table books, has reissued the Norman Mailer book Moonfire, which comes in an aluminum case with Apollo11 struts. The front cover is made to look like the moon's surface and even comes with a separate piece of lunar rock in a Marc Newson case.
What will all of this cost you? This limited-edition book is $90,500. There's a cheaper version for $1,500 for folks like you and me, but it's probably garbage. This is one small step for people with too much money and one giant leap for Taschen's pocketbook.

It is beautiful, but not worth that much.
Apollo 11, book, coffee table, moon