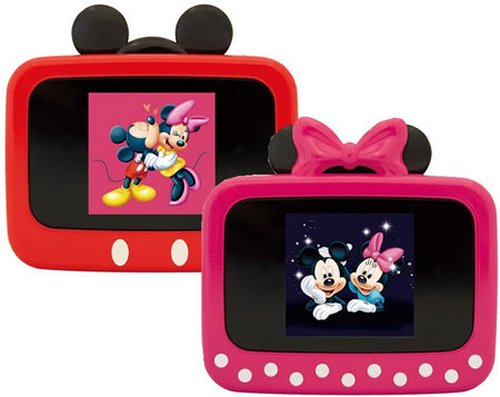 You may think that Star Wars is the king of Merchandising, but Disney never sleeps either. Not when there are cheap products that can have Mickey and Minnie mouse plastered all over them, along with the typical mouse "ears".
Now Mickey Mouse fans in Japan have something new to spend their money on. This ultra-small digital photo frame. It comes with a 1.5 inch LCD and 2 Megabytes of memory which will store 100 images. You can also use it as a keychain if you like.

This one is a Japan only product for 3980 Yen ($45).
digital photo frame, Disney, mickey mouse