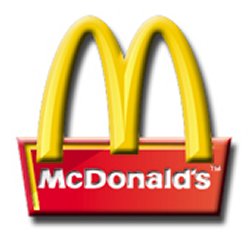 McDonald's will be offering free Wi-Fi hotspots soon, as well as the usual obesity and diabetes. So you won't have to pay $3 for every two hours starting in January. They are hoping that McDonalds becomes your new favorite hangout and that you will buy something.
Aside from that, McDonalds has also restructured their menu, adding more coffee and desserts so you can hang around and surf online.

Who wants to join Ronald for some fun filled hours of internet use?
free, mcdonalds, wi-fi