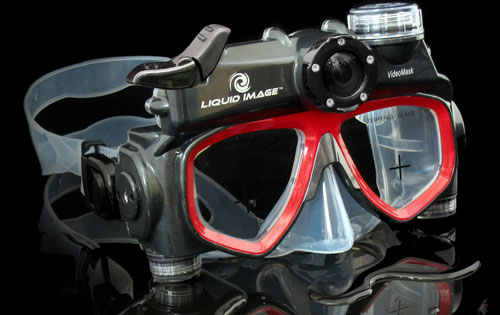 I have always wanted to learn to scuba dive. The chances of me ever getting my wife under water after seeing that flick Open Water is slim to none though. The best I can hope for is that someone I know goes diving and uses a mask like the Liquid Image Model 312 mask.
The mask has a video camera built in that records at 30 fps in 720 x 480 resolution. The camera can also shoot 5MP still images and operates down to a depth of 65 feet. The buttons are large and designed to be used with gloves.
The camera stores video to 16MB of NAND flash and has a microSD card slot for extra storage. Power for the mask comes from a pair of AAA batteries good for up to 2.2 hours of recording. Lights inside the mask let the diver see what mode they are in and the mask has a MSRP of $200.
camera, liquid image, Scube MAsk