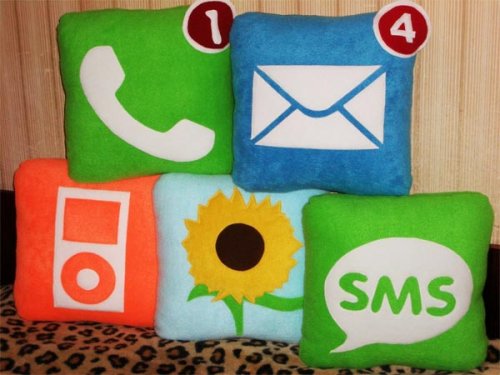 We've seen many different geeky pillows in our time, but finally someone has come up with some fun iPhone Icon Pillows, which would look great in any geeky apartment or house. Try not to butt-dial with these on your couch.
Some of the pillows available include the SMS icon, the Mail icon, the Photos icon, the iPod icon, and the Phone icon from the iPhone home screen. Now these icons are soft and cuddly.

They measure 12 inches by 12 inches and are handmade from fleece for $14.99 each.
Handmade, icon, iPhone, pillows