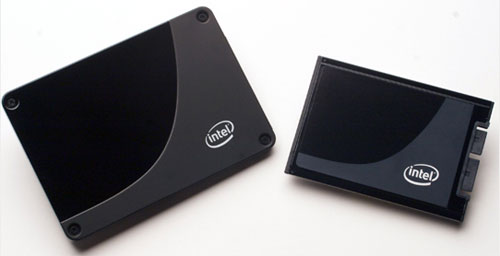 The hazard of being among the first to apply updates and new firmware to your gear is that you are also among the first to realize there might be a problem. A while back Intel offered a new firmware update for its X25-M and X18-M SSDs and users found a big problem when applied to SSDs with Windows 7.
The big problem was that the firmware update killed Windows 7 installs, which is a big issue considering the operating system is required and all. Intel removed the firmware from its website after the problem arose. Intel has now announced that it is trying again and has a new firmware on its site to add TRIM back to the SSDs.
The new firmware is version 2CV102HD and is available now. TRIM is a Windows 7 feature that clears flash pages rather than marking the page as available to eliminate the block-rewrite penalty.
< a href="http://techreport.com/discussions.x/18059">TechReport
Intel, SSD, Storage