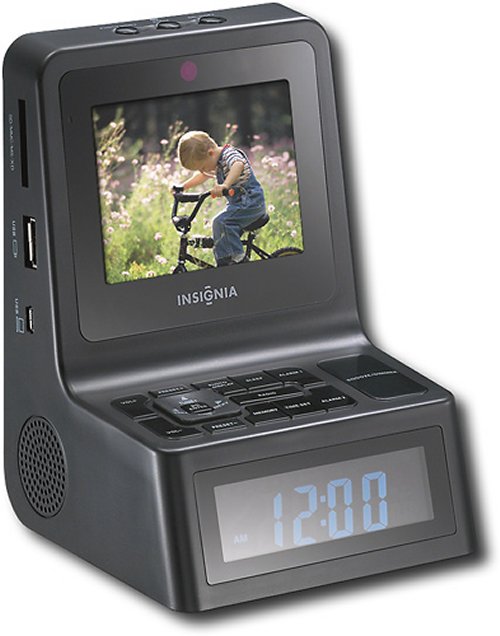 Everybody hates alarm clocks. So most of us wouldn't pay $49.99 for an alarm clock. But what if it had the ability to display pictures, a media card reader and 128MB of internal memory? That might be worth the money.
The Insignia Dual Alarm Clock Radio does just that while still keeping up with its alarm clock duties. It will display digital pictures on its 3.5-inch display. The only thing missing is an audio-in jack to turn it into a speaker. That would have really sold me.

Well at least you can wake up to some nice photos.
clock, Dual Alarm, Insignia, Photo Display, Radio