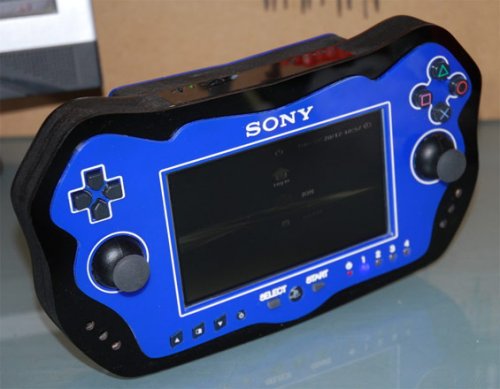 Here's an awesome DIY peripheral for the PS3 that you don't see everyday. A handheld wireless visual interface made especially for Sony's console. It works by sending controller commands from a 1.2GHz wireless transmitter to the PS3, while retrieving video signals from the console to the device at the same time.
It features a 5″ LCD display, a LED capacity meter, AV input, a headphone jack, USB connectivity and even a button for every DualShock command. I want one.

Plus, the design is really cool and retro.
DIY, hack, handheld, mod, PS3, wireless visual interface