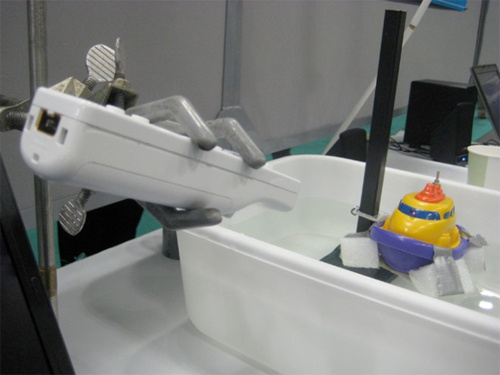 Hacking a Wiimote is nothing new, but William Luxemburg from the Delft University of Technology is using the Wiimote and an LED light as a water-level sensor, measuring evaporation. The image tells the story. Just a tub of water with a Wiimote pointing at a plastic boat.
It's simple and cost-effective and yields the same, or better results than pressure sensors that cost $500 or more. He re-programmed the Wiimote's output and when it was connected wirelessly to a laptop he was able to receive real-time information on what the water level was doing in the tub.

I wonder what else he will do next using a Wiimote?
DIY, Hacked, mod, Science, Wiimote