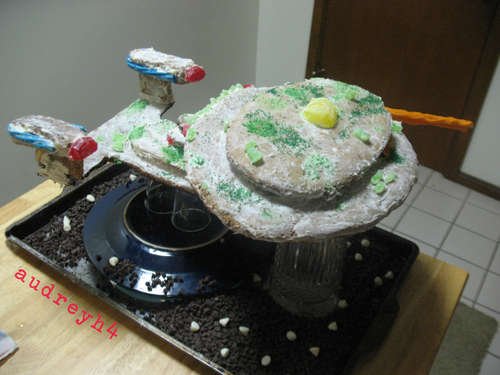 Tis the season for all manner of geeky desserts. We've seen our share around here, whether they be Star Wars or Star Trek. All are delicious if not nutritious.
Here we have the Star Trek Enterprise made of gingerbread. Apparently it lacks the necessary propulsion to keep it upright and so is kept afloat by several glasses beneath. I would love to take the first bite and cause a hull breach.

Is it manned by gingerbread men in Starfleet uniforms? I sure hope so. They would be delicious.
enterprise, geek, Gingerbread, Star Trek