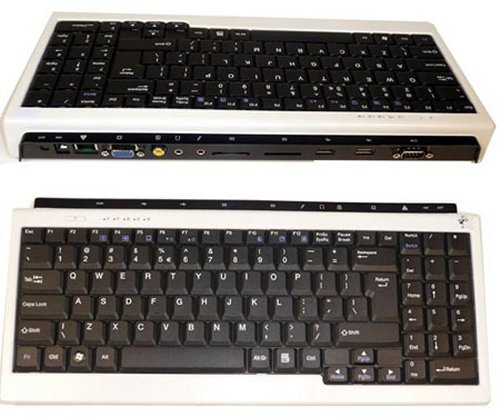 NorhTec's Gecko Surfboard is a regular QWERTY keyboard that also comes equipped with a 1GHz x86 system-on-chip (SoC), VGA and composite video outputs, 10/100 Ethernet and optional WiFi b/g. The Surfboard uses only 5-watts of power and runs cool enough that it doesn't need a fan.
The computer/keyboard will run Windows XP, Linux, or Windows CE. Some other features include USB ports, headphone and microphone connections, two SDHC memory card slots, 512MB RAM and a 2.5-inch hard drive.

The Gecko Surfboard will cost you $99.
computer, Gecko Surfboard, keyboard