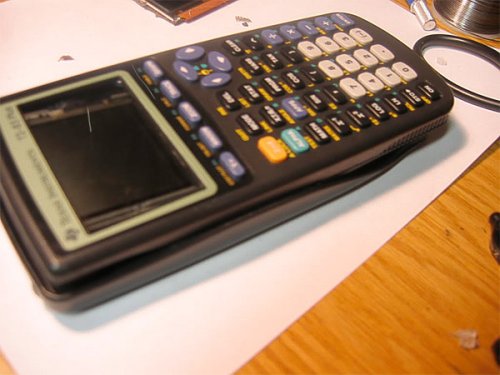 This is the best way to play video games while at school. Everyone thinks you are doing a complex math problem, but really you are getting your game on. The only problem is, you are going to be in trouble if you have an actual math problem to do.
This mod took it's creator about 13 hours to complete, which is understandable. Most of that time was likely spent playing Mario games and Tetris. I hope the teacher doesn't read this.

Any mod that distracts from the classroom is good by us.
calculator, DIY, game boy, mod