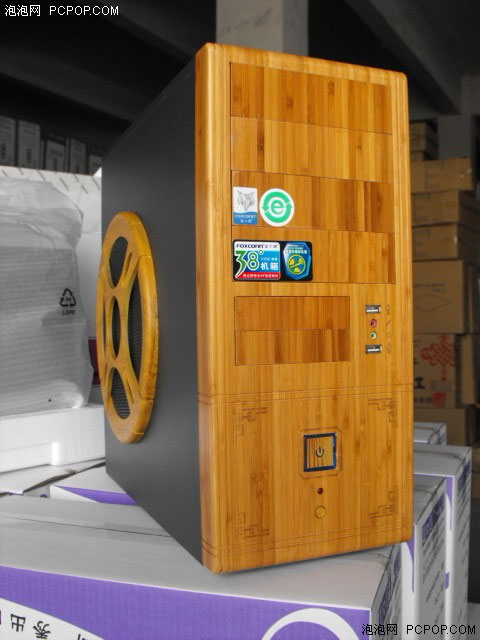 Bamboo wood is finding its way into more and more products in all sorts of industries. This is due to the fact that it looks good, is strong, and grows very fast. Bamboo has been used to cover notebooks before with good effect and Foxconn has announced a couple PC cases with bamboo covering.
One of the cases is the Bamboo One mid-tower case. The front bezel of the case is made from bamboo, as is the side vent cover. The wood looks really good but they should have cut the drive bay covers from the same piece so the grain and color matched.
Those wanting a smaller case can opt for the Bamboo II aimed at HTPC machines. It's not as attractive as the Bamboo One to my eyes, but at least the grain matches. The bad news is I bet these cases never hit America.
case, Foxconn, pc