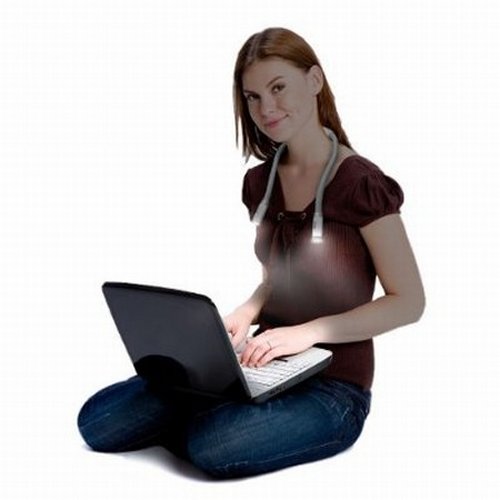 Despite the image above, what we have here is not a lamp designed to highlight boobs. Though that would be cool too. It's a reading light that actually looks somewhat useful. It features 2 super-flexible arms along with two high-intensity LEDs on each end.
So it will highlight your boobs as if they were in a high-end gallery and let you see what you are reading. It will cost you $14.95 and makes a great gift for the reader in your life who hasn't gone all Kindle.

The question is, is it comfortable?
book light, flexible, hands-free, LED