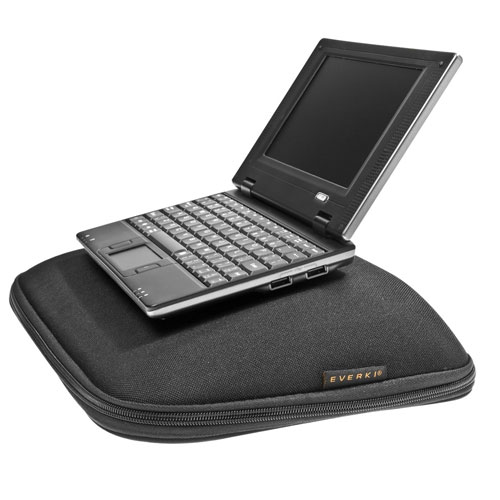 There isn't much that sets one laptop case apart from another. Typically, as long as you can cram all your gear inside the bag and it protects your machine all is good. Everki has a new case for netbooks called the Camber that has a cool feature.
The feature isn't more pockets or flashy colors. The special feature is that the case can double as a lap desk for your machine with an angled lid that holds the screen at a higher level for more comfortable use.
The bag is sized for netbooks, which I would take to mean it works with machines up to 10-inches or so in screen size. The strap can be converted from briefcase to sling mode and the strap can be removed completely. The Camber is available now for $49.99.
bag, Netbook, Notebook