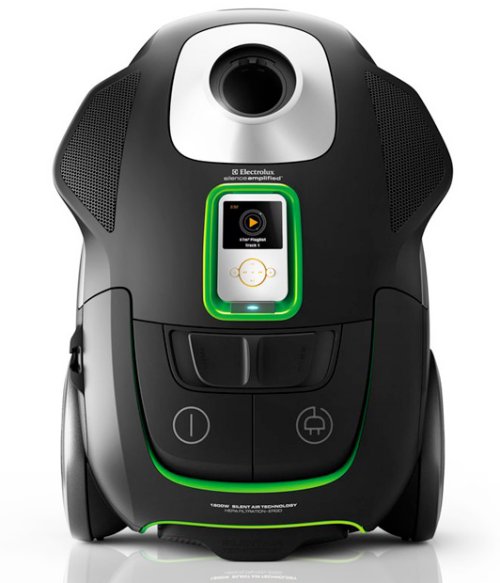 Electrolux just launched a commercial vacuum cleaner so quiet that it features an iPod dock and speakers. The "UltraSilencer" is the first such vacuum in existence. The company even went so far as to conduct a lab study to prove that "music assisted vacuuming increases the number of nozzle sweeps, improves the cleaning result and leaves a general feeling of happiness."
We say it just takes the boring out of vacuuming. Why it's as if Van Halen or Pink Floyd were cleaning your house right by your side. Awesome concept.

Maybe soon vacuums will project movies on the carpet too as you toil away.
Electrolux, iPod dock, Speakers, Vacuum