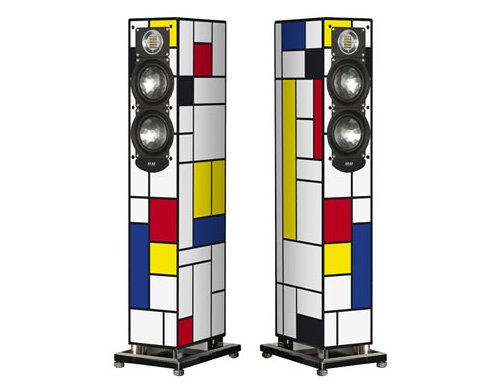 Good speakers cost quite a bit, so why not make sure they fit into your lifestyle? ELAC's Art Edition FS 247 speakers want to blend in with your environment. These speakers feature a high gloss finish, and can be had in a variety of decorative themes.
The tattoo motifs will also help protect the speakers from scratches. And don't worry, you aren't stuck with just one look. They can be removed and switched if you get tired of your current motif. Pricing starts at $1500. Sure, that's pretty steep, but I'm sure one or two of you out there can afford it and start a club where the pair of you swap motifs and trade stories about how you used to have money.

Let us know, we will hook you up.
Art Edition, ELAC, FS 247, Speakers