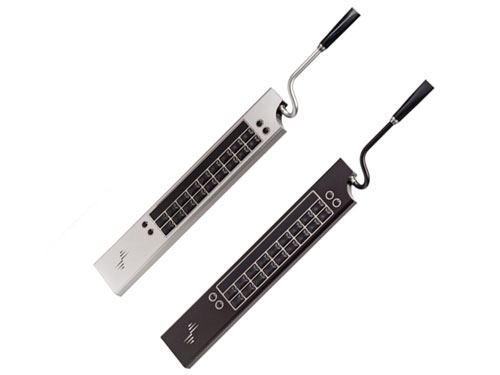 I am not a musician, as close as I get to making music is Rock Band. I can only imagine how much time it would take to learn an instrument like the piano or guitar that have been around for ages, much less learning to play a brand new type of instrument like the Eigenharp.
The Eigenharp is a strange cross between a wind instrument, a keyboard, and a string instrument. Two versions are offered including the Pico and the Alpha. The Alpha versions is a full-size concert version of the device and the Pico is a small handheld version.
The instruments will debut in the US at the Winter NAMM on January 14 and will be played on stage at the show. Eigenlabs will also be unveiling a new Eigenharp model at the show for the first time anywhere.
Eigenharp, Eigenlabs