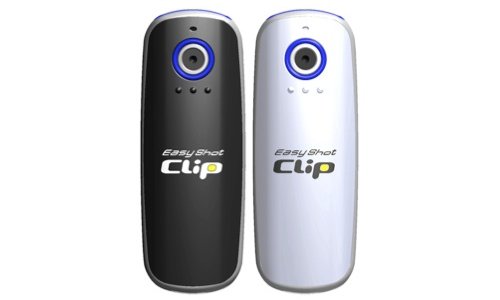 The $70 Easy Shot Clip camcorder from Concord Keystone measures just 2-inches in length and an inch in width and weighs just 18 grams. Of course it isn't the most powerful camcorder, with a VGA resolution quality of 640 x 480 pixels, but it does shoot sound in 30fps.
It can record up to 2 hours of video on it's 2GB of flash memory and charges via USB, playing nice with either Windows 7, Vista or XP, or Max OS X 10.4.7 or later.

It's available in February for $70. Too late for a stocking stuffer, but you can still gift it to yourself.
camcorder, Easy Shot Clip