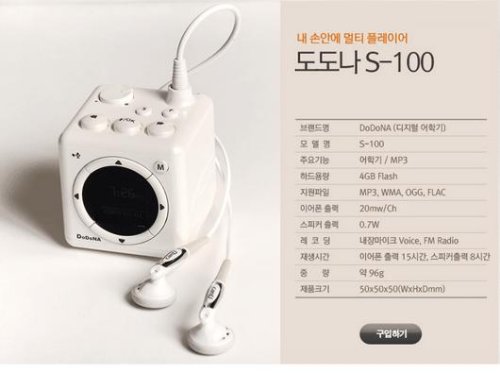 The DoDoNa S-100 MP3 player is a cube with some old school iPod controls and some buttons on top. It comes in your choice of black, white, yellow and green.
The S-100 features a 1.1″ OLED display capable of 96 x 96 resolution, an integrated loudspeaker, 4GB of internal memory, FM radio and it supports MP3, WMA, OGG and FLAC file formats. The S-100 will deliver 15 hours of audio playback using headphones and 8 hours through its speaker.

It will cost you $167.
DoDoNa S-100, MP3 player