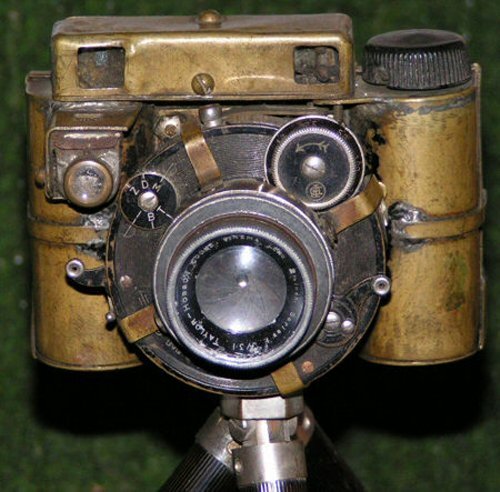 When the big name camera makers don't offer any Steampunk cameras, what do you do? You build your own of course. That's what this guy did. He built himself a homemade steampunk camera. And it's more than just a digital camera with a brass case on it.
It's completely homemade. Which is very impressive indeed. Aside from one obviously plastic piece. It must come in handy for snapping photos of all your handlebar-mustached relatives.

Awesome job. Our bowler hats are off to you sir.
camera, DIY, steampunk