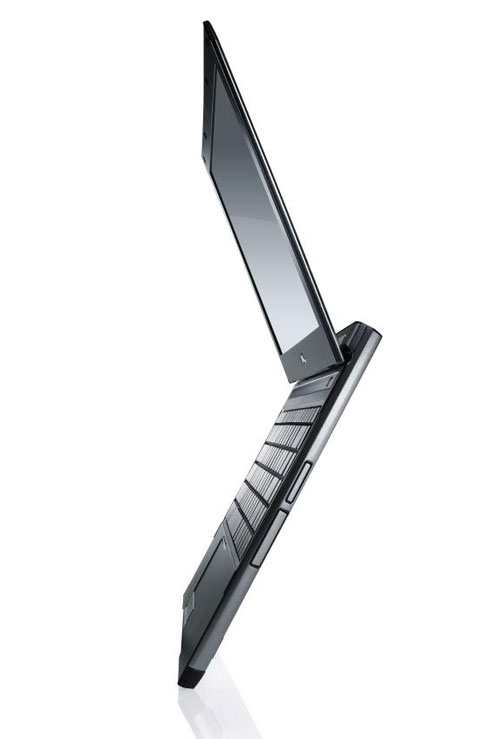 I really like the Dell Adamo notebooks. Mostly I like them because they are thin and look great. I don't like the price that Dell wants for the things though. If you are like me and would like to have the svelte looks of the Adamo at a price more like a netbook, the Vostro V13 is for you.
The thin machine is only 0.65-inches thick and weighs 3.5 pounds. Those dimensions are almost dead on for the Adamo machine. The best part is that the V13 will sell for only $450 when it hits the market. For that much money, you get a 13.3-inch screen and a Core 2 ULV processor.
The machine also has 4GB of RAM, Bluetooth, WiFi, and a webcam built-in. We aren't sure how much storage the thing has, but at the sales price, you can bet there are no SSDs on the menu. Availability for the V13 is unknown.
Dell, Notebook