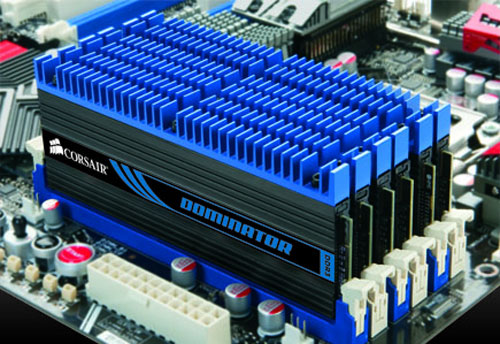 Any computer enthusiast will tell you that the hobby is not cheap. An enthusiast class system can run thousands of dollars all in the name of faster video game frame rates and higher frequencies on the CPU and RAM. Corsair has announced the perfect enthusiast RAM kit for the geek with money to burn.
The kit is the Corsair CMD24GX3M6A1333C9 – DOMINATOR and it is a 24GB kit. You get six 4GB memory modules that are rated at 1333MHz with latencies of 9-9-9-24. The kit is designed for Core i7 processors on the Intel X58 platform.
The worst news about the huge RAM kit is its price of $1349.99. For that much money, you do get snazzy blue heat sinks and a cooler with 60mm fan.
Corsair, RAM