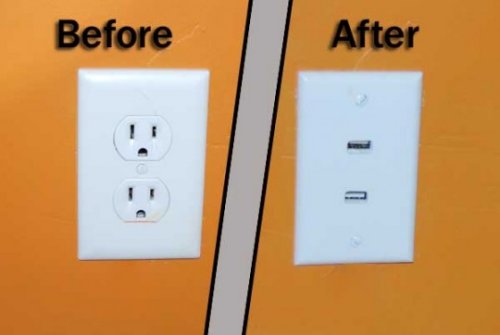 Want to update the outlets in your home to accommodate your USB gadgets and do some wall charging? All you need is about 30 minutes and a $10 budget according to this instructable. The project involves just taking two cheap USB chargers, stripping them of their casing and then putting them behind a normal outlet plate.
Cut some USB slots in a regular blanking plate, then do some light electrical work to hook the whole thing up to your power. If you charge a ton of gadgets, this could be pretty handy.

As always be careful around electricity.
AC outlet, DIY, outlet, USB