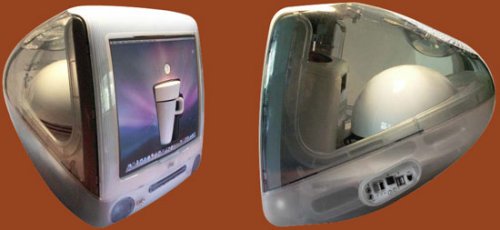 This is quite a site to behold. It's a functional Mac mini, JBL Spot subwoofer and WMF1 coffeemaker shoved into a defunct iMac DV case. And it's called the iMac CS. It's bizarre, yet beautiful, like a gift from the Apple store in heaven. Klaus Diebel has done an amazing job.
Yes it's a coffee-making media server with its own sound system. A custom version will cost you about €300 (or $431), but you can probably build your own for less money.

Whether it will end up looking this good is another thing entirely.
case, Coffeemaker, iMac DV, Mac Mini, Subwoofer