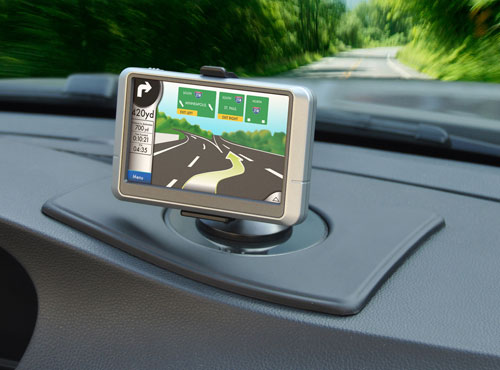 I like my GPS device when I am going on long trips, but I am not a big fan of the windshield mounting. My car has a deep dash and steep windshield, which means the GPS is a long way from me. The suction cup won't stick to my dash though.
Bracketron has announced a new GPS accessory called the Nav-Mat II that is designed to sit on your dash and hold you GPS device. The mat is flexible and uses something called TemporBond to stay in place.
I am not sure what TemporBond is but the mat promises to leave behind no residue. The mat has a smooth area for your standard windshield mount to stick. The device is available now for under $30.
GPS, Navigation