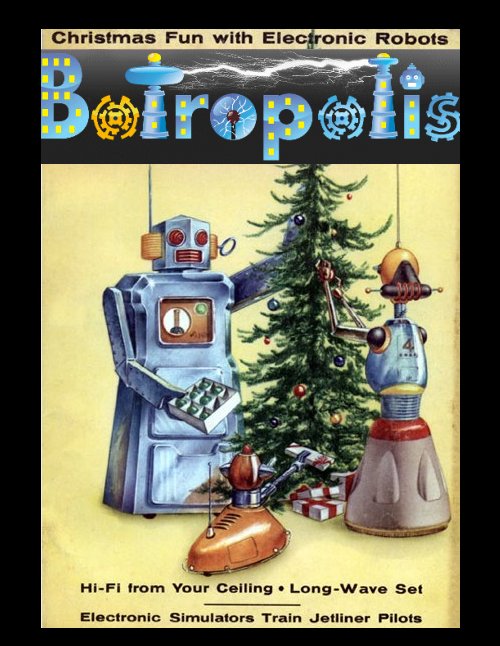 Well we made it to another Friday without being killed by a robot army. That's always something. Over at Botropolis we continue to keep a watchful eye on all things robot. If they gain sentience we will know it. If they begin to dream, we will know it. But if they get us first and silence us, God help you all. Here's some of what we covered this week:
Schoolgirl Robot Dances.

Robot Sperm.
The 2009 Botropolis Robot Gift Guide.
Christopher Walken Builds A Robot.
Poll Reveals What You Really Want Robots For: Housework And Sex.
Botropolis, christopher walken, dancing, lightsabers, Robots