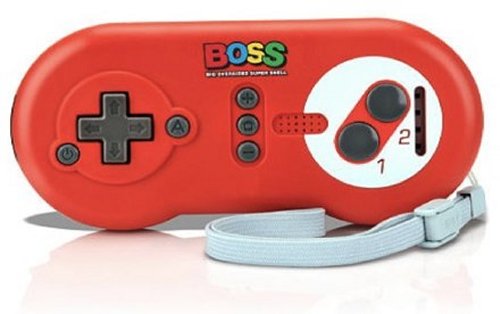 The B.O.S.S. controller from Performance Designed Products, is not really a controller, but a shell made to look like an SNES controller. It slides over your Wiimote and turns it into a huge controller fit for giants. We can't imagine that it's actually usable due to the size though.
Still for the big handed among you, it's only $10 and hey, the name is done up in Mario colors, so it can't be all bad right?

Maybe you can hold one side while your buddy holds the oher.
boss, controller, Shell, SNES, Wii