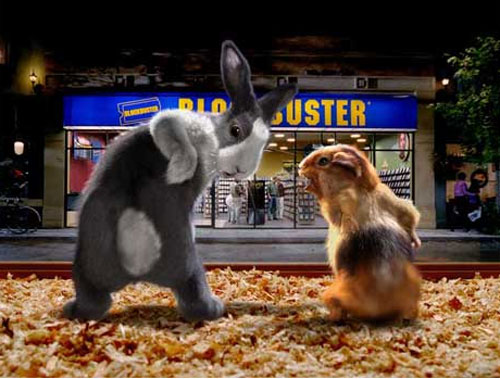 I went to the movie store Tuesday to rent Inglorious Bastards and was bummed when all copies were out. I ended up having to buy it so I could watch the movie. Blockbuster has announced a new service called Direct Access that will help you find a film you want to see even if it is out of stock.
When you go into a store and the film you want isn't available the store employees can access the distribution center catalog and have the film shipped directly to your door, assuming it is in stock at the distribution center.
The movies will rent for $3.99 for DVD and Blu-ray. The rental period is seven days and starts from the day after the movie is supposed to be to you. It's not clear if you can return the films to the store or if you have to mail them back. You can also check to see if the movie is available at your local store before you drive there now as well.
Blockbuster, movie, video rentals