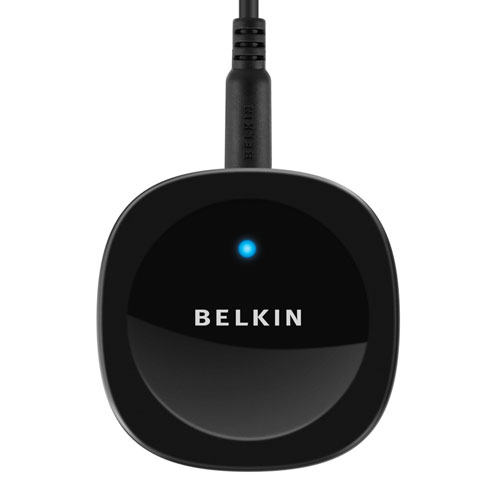 There is no shortage of accessories on the market for the iPhone and the iPod. There are a plethora of docks and cradles that let you play music through your car or home stereo. Most of the docks require the iPhone to be plugged into them though.
Belkin has announced a new Belkin Bluetooth Music Receiver that uses Bluetooth to wirelessly stream music from your iPhone to the home stereo. The device has a wireless range of 33 feet and works with all generation iPhones and the 2ng generation iPod touch.
The adapter sells for $49.99 and is available now in America. It ships with a 3.5mm to RCA cable and a 3.5mm to 3.5mm cable as well. It will launch in other countries in March 2010.
Belkin, Bluetooth, iPhone